FAQ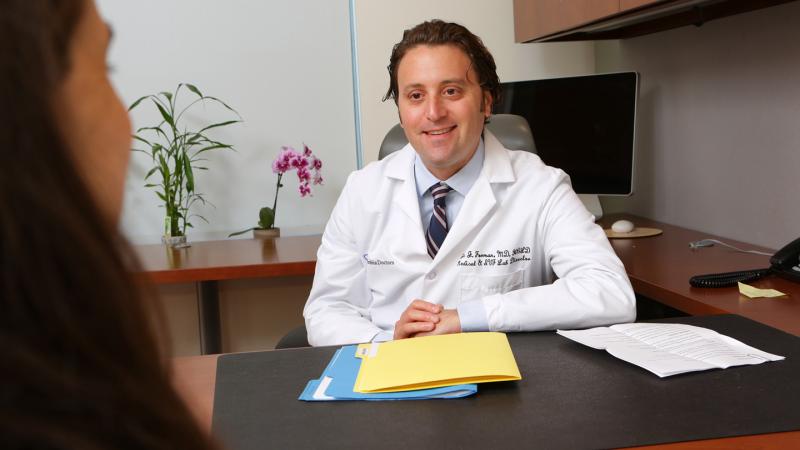 The American Society for Reproductive Medicine recommends that you see a reproductive medicine specialist when conception does not occur after one year of unprotected intercourse for women under the age of 35, six months in women 35 to 39, anyone over the age of 40, or if there are known problems causing infertility. If you suspect you are experiencing issues with your fertility or want to discuss options for fertility preservation, it is highly recommended that you schedule an initial consultation with one of our doctors as soon as possible by calling (646) 756-8282.
As a member of the Society for Assisted Reproductive Technology (SART), we report our ART cycle outcomes to SART. We are proud to care for even the most complex cases and work with every patient to give the very best chance for success. To see our past success rates, please visit the Society for Assisted Reproductive Technology (SART).
Each patient is evaluated on a case-by-case basis. Columbia University Fertility Center has helped women of many ages and with complex conditions achieve their goals of pregnancy.
Yes, we have many patients who select Columbia University Fertility Center for their fertility care but live out of town or internationally. They choose our center based on our excellent reputation, services offered, and expertise in fertility treatments. Depending on your specific needs, our team of dedicated experts are ready to help facilitate your care and minimize your travel needs to our center in New York City.
Billing
We accept most insurance plans. We recommend that prior to your first visit, you contact your insurance company to determine what your benefits plan cover. Be sure to ask about coverage for the initial consultation, diagnostic testing, medication, and infertility treatment. Please visit our Financial Information page for more details.
To learn about your financial options if you have no infertility benefits, please visit our Financial Information page, where you will find contact information for our team of patient financial coordinators (PFC). Our PFC's can explain all costs and fees associated with your treatment plan and work with you on options for assistance..
Many healthcare FSAs and health savings account plans include fertility treatment as an eligible expense. Please check with your employer to determine eligibility and restrictions. A letter of medical necessity may be required for authorization for reimbursement of specific procedures and treatments.