Scorza Lab
Location and Contact Information
622 West 168th Street
PH 15-40
United States
Open location in Google Maps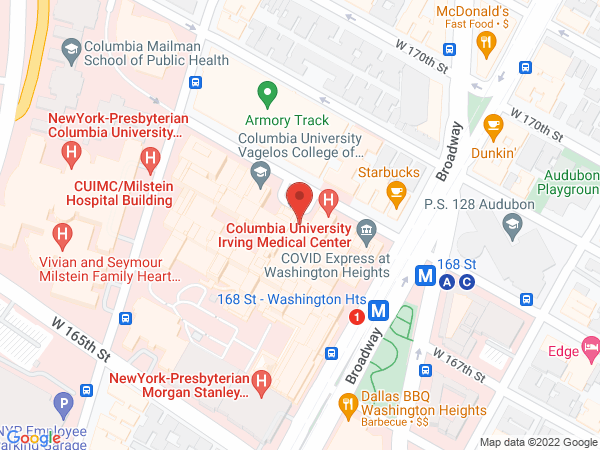 Pamela Scorza, ScD, MPH's research centers on the perinatal period as a unique window of opportunity for interrupting intergenerational transmission of health risk in populations exposed to concentrated adversity, including extreme poverty, discrimination, and marginalization. Dr. Scorza has conducted fieldwork with pregnant women and children in Ghana, Rwanda, Burundi, Peru, Argentina, and the United States, where she has implemented and evaluated perinatal mental health interventions and refined cross-cultural mental health measurement tools. Her current research examines behavioral (maternal-infant relationship quality) and biological (DNA methylation) markers of the upstream formation of infant health and developmental trajectories. She then incorporates these markers of intergenerational transmission in the perinatal period in to assess the impact of perinatal interventions on child development.
Research Interests
Adverse childhood experiences
Child policy Early interventions or prenatal to age three interventions
Long reach of childhood or childhood origins of adult health
Parenthood programs
Lab Members
Barbara Camara, BS

Barbara Camara, B.S., graduated from the University of Utah in 2019, where she double majored in Psychology (with Honors) and Musical Theatre. Currently, she is a Research Assistant in the Early Embedding of Experience lab, where she focuses on coding recordings of maternal-child interaction. Barbara is particularly interested in studying potential moderators within parent-infant relationships, as well as interventions during the prenatal and early childhood-rearing stages. In the future, Barbara plans to pursue a Ph.D. in Developmental or Clinical Psychology.

Christine Mai, BA

Christine Mai, B.A., graduated from the University of Notre Dame in 2019 with a degree in Science Preprofessional Studies and Spanish. She currently collaborates with a team from Argentina to examine the association of maternal childhood adversity with prenatal distress, DNA methylation, and infant attachment. She is interested in the effects of maternal trauma and mental health on intergenerational health outcomes. Currently in her third year of medical school at the University of Cincinnati, she hopes to pursue a MD/MPH and future career in Women's Health.

Michaela O'Donnell, BS

Michaela O'Donnell, B.S., graduated from the Fu Foundation School of Engineering and Applied Sciences (Columbia University) with a degree in Biomedical Engineering. She is highly interested in the effects of adverse childhood experience on methylation levels. In the future, Michaela seeks to apply to medical school and work with pediatrics.

Francess Kenechukwu Odibo, BS

Francess Kenechukwu Odibo, BS graduated from the University of California, Berkeley in 2019 with a Bachelor's degree in Public Health and a minor in Global Poverty and Practice. Her research interests revolve around maternal ACES and infant development, intergenerational transmission of trauma, social determinants of mental health, trauma-informed psychiatric care, and interventions targeting optimal perinatal mental health outcomes in the context of underserved communities. As an aspiring psychiatrist and public health practitioner, Francess plans to pursue a career in medicine and global health.

Hazel T. Salunga, BS

Hazel T. Salunga, B.S., graduated from San Diego State University in 2015 with a degree in Biology, and went to further her education with a Post-Baccalaureate certificate in Health Professions from UC Berkeley, and completed two years of medical school training at Michigan State University College of Osteopathic Medicine. She currently volunteers with Dr. Scorza, and is interested in how adverse childhood events and experiences can cause intergenerational transmission risk of poor mental health. She would love to assist in the design of empathy training at the healthcare provider level and resilience support at the patient level. She is a newly certified birth doula with DONA International, trained to emotionally support and advocate for new mothers through their experience. In the future, Hazel plans to get a PhD in Women's and Reproductive Health and work in the global sector.