Patient Information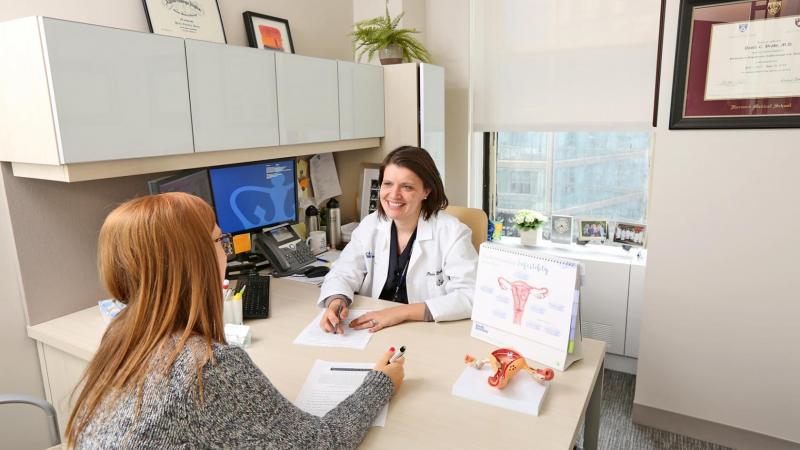 As the fertility center for Columbia University Irving Medical Center, we offer superior care to patients with all kinds of needs, from the most basic to the most complex. We will design an individualized treatment plan that is right for you and deliver it in a compassionate, caring, and supportive environment. Our patients are our top priority and we strive to provide them with the best possible care that is specifically tailored to their needs. In every case, our goal is your goal: to have a healthy baby.
Getting Started
Before you begin fertility care at Columbia University Fertility Center, you will meet with one of our physicians to determine which services and treatments are right for you. This initial consultation consists of a conversation with a physician about your relevant medical history and possible treatment options.
Following this discussion, one of our specialized nurses will ensure that all your questions are answered and that you understand your next steps. You can then speak to a financial counselor, who will review the costs associated with your treatment and any insurance benefits you may have. In addition, you can meet with any of the support staff who will help manage your care.
You will then be given a fertility assessment. The fertility assessment will require comprehensive tests to evaluate possible causes of infertility. For female infertility, these tests may include a hormonal evaluation and the examination of the physical integrity and structure of the fallopian tubes and uterus. For males, a semen analysis may be required to determine male infertility. Our physicians will use test results, previous treatment, and medical histories to determine an appropriate course of treatment.
We focus on giving the highest level of care in a compassionate environment so that every patient has the best possible experience and chance of success.