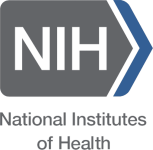 Ranked #5 in National Institutes of Health funding
Ranked #1 in New York State and #5 in the Nation
News
Columbia is named a Maternal Health Research Center of Excellence with funding from the NIH for NY-CHAMP>

Charles Johnson, founder of 4Kira4Moms, delivered an inspiring and passionate presentation to the Ob/Gyn department.

#BehindtheMask is a series that spotlights the faculty, staff, and trainees in our department. Today, meet June Hou, MD.

Learn more about treatment for endometriosis, such as fertility-sparing surgeries and optimization of medical therapies.