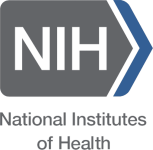 Ranked #5 in National Institutes of Health funding
Ranked #1 in New York State and #5 in the Nation
News
Charles Johnson, founder of 4Kira4Moms, delivered an inspiring and passionate presentation to the Ob/Gyn department.

#BehindtheMask is a series that spotlights the faculty, staff, and trainees in our department. Today, meet June Hou, MD.

Learn more about treatment for endometriosis, such as fertility-sparing surgeries and optimization of medical therapies.

Faculty, fellows, residents, and medical students from Columbia University presented at 2022 Meeting for the Society of Gynecologic Surgeons.

Numerous faculty and trainees from Columbia University presented at this year's Society of Gynecologic Oncology 2022 Annual Meeting.