Obstetrics and Gynecology Residency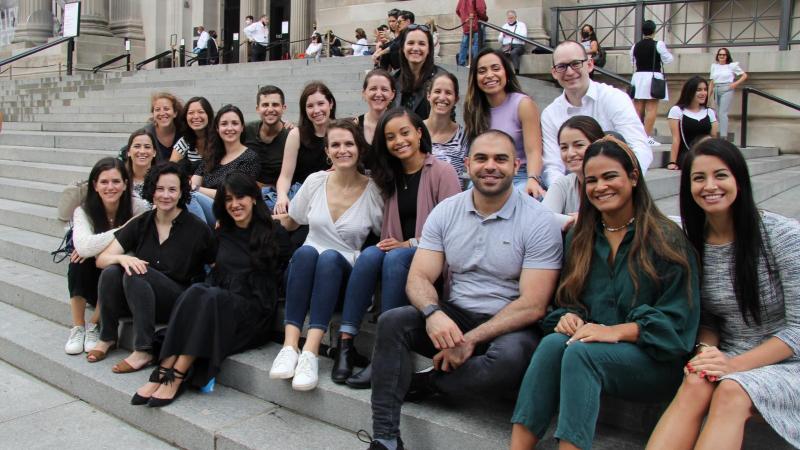 Thank you for your interest in the NewYork-Presbyterian Hospital/Columbia Obstetrics & Gynecology residency program. Our program is comprised of 24 close knit, fun-loving, hard-working residents from around the country who are dedicated to becoming leaders in women's health. We receive excellent clinical training from esteemed generalist and sub-specialty faculty members, conduct and publish research with incredible mentorship, and involve ourselves in education and quality improvement at both the resident and medical student levels.
The department is led by Dr. Mary D'Alton, an internationally acclaimed expert in maternal-fetal medicine, and is home to one of the largest and most respected faculties of any department in the United States. Within the Morgan Stanley Children's Hospital we have facilities like the Center for Prenatal Pediatrics and the Mothers Center, along with a state-of-the-art labor and delivery floor and Level III NICU that is second to none. We also have the privilege of being surrounded by extraordinarily talented colleagues in every specialty at the College of Physicians and Surgeons and NewYork-Presbyterian Hospital, which allows us to offer world-class, comprehensive care to virtually any patient admitted to our service.
In addition to our clinical care and research facilities, our campus also houses the new Roy and Diana Vagelos Education Center, home to the Mary and Michael Jaharis Simulation Center (SIM Center). The SIM Center is a major training resource that integrates a standardized patient program, mannequin-based simulations, and procedural skills training. Opened in 2016, the SIM Center reflects our institution's emphasis on practical, hands-on experience over study and observation.
Other noteworthy strengths of our program include our exposure to rare pathology and cutting edge technology across the sub-specialties and mentorship from leaders in the field of maternal fetal medicine, gynecologic oncology, reproductive endocrinology, and minimally invasive gynecologic surgery.
We care for a broad range of public and privately insured patients from around the world as well as those from the surrounding population of Washington Heights. We are located in one of the largest, most diverse cities in the world and serve a patient population that presents us with genetic, medical, and surgical challenges of incredible complexity on a daily basis. We proudly serve our community and enjoy completing our training in the greatest city on the planet. 
Brittany Arditi, MD and Laura Gemmell, MD 
Administrative Chief Residents, 2022-2023
Instagram: ColumbiaObGyn_Residency
Leadership
Rini B. Ratan, MD

Vice Chair of Education and Residency Program Director

Sabrina Xhaferaj

Administrative Director, Medical Education

Sabeme Elisma

Medical Education Coordinator