Carrie Shawber
Associate Professor of Reproductive Sciences (in Obstetrics/Gynecology and Surgery) at the Columbia University Medical Center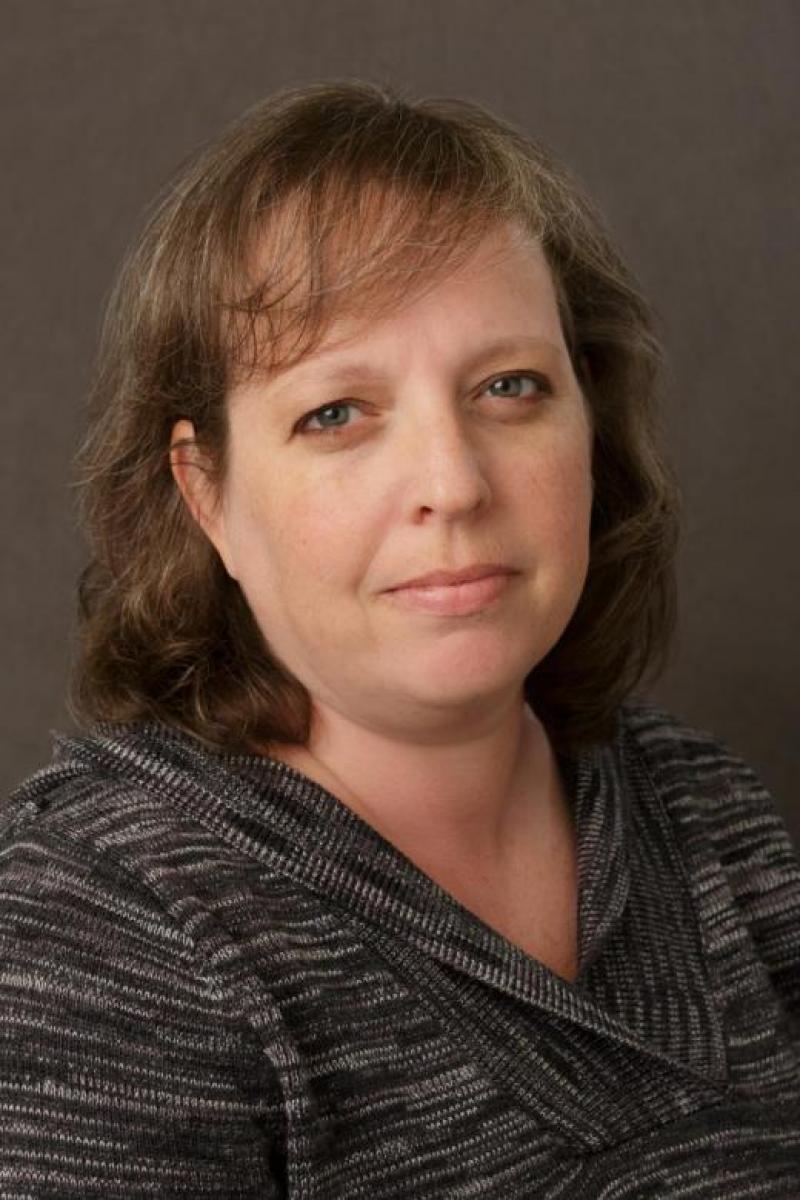 Overview
Carrie Shawber is an Associate Professor of Reproductive Sciences (in Obstetrics/Gynecology and Surgery) at the Columbia University Medical Center. Dr. Shawber received her BS in Biology and PhD in Molecular Biology from University of California, Los Angeles. After completing her graduate studies on Mammalian Notch Signaling, Dr. Shawber trained as a postdoctoral research fellow at Weill Cornell Medical College in Cancer Genetics and Epigenetics and Columbia University in Vascular Biology. Her studies of embryonic lymphatic development and lymphatic anomalies have received funding from the Department of Defense, National Institute of Health, and private foundations. Dr. Shawber's laboratory is currently funded by the National Heart, Lung, and Blood Institute, the Department of Defense Medical Research Program, and the Lymphatic Malformation Institute.
Academic Appointments
Associate Professor of Reproductive Sciences (in Obstetrics/Gynecology and Surgery) at the Columbia University Medical Center
Credentials & Experience
Honors & Awards
NIH/NIDDK Mentored Research Scientist Development Award, 2006-2010
LRF-Andrew Moisoff Young Investigator Poster Award Recognition, Molecular Mechanisms in Lymphatic Function and Disease, Gordon Research Conference, 2004
Department of Defense Breast Cancer Postdoctoral Fellowship, 2003-2006
NIH/NCI Molecular and Developmental Biology of Cancer Training Grant (Columbia University), 2002-2003
NIH, Biotechnology Training Grant (UCLA), 1996-1998
Paul Boyer Fellowship, Molecular Biology Institute (UCLA), 1995
Second place: Poster Competition, Society for Developmental Biology 54th Annual Symposium, 1995
Research
By understanding how the blood and lymphatic vasculature develop, we gain insights into vascular pathologies that contribute to human diseases, such as atherosclerosis, hypertension, fat disorders, stroke, Alzheimer's, cancer metastasis and immune escape, and much more.
The Shawber laboratory is interested in understanding developmental and pathological lymphatic vascular biology. We use conditional genetic mouse models to study the role of Notch, MMPs, and RERE in lymphatic endothelial specification, remodeling, and homeostasis with a focus on the digestive track and the skin. Information gained from our murine genetic studies is used to understand human pathological lymphatic disorders and diseases, such as Down syndrome, Turner syndrome, lymphatic malformations, congenital chylothoraxes, and generalized lymphatic anomalies. In collaboration with Dr. June Wu, a Plastic Surgeon at CUMC, we developed a Basic and Translational Vascular Anomalies Research Program in January 2014 with the goals to characterize and identify the genetic and molecular causes of blood and lymphatic vascular anomalies/disorders/diseases, as well as improve diagnosis via new imaging methodologies and identify optimal treatment options for patients.
Research Interests
Lymphatic Congenital Defects
Lymphatic Vascular Development
Notch, MMP
Vascular anomalies
Grants
Protein homeostasis dysfunction in LM and VM pathobiology and therapeutic responses (NIH/NHLBI)
2022-2026
Assessment of proteasome inhibitors for the treatment of complex lymphatic anomalies (Lymphatic Malformation Institute)
2022
Role for Notch4 in vascular malformation pathobiology (DOD)
2022-2024
GENETIC CAUSES AND THERAPEUTIC INTERVENTIONS IN VASCULAR MALFORMATIONS (DOD/PRMRP-IIRA)
2019-2022
IDENTIFICATION AND CHARACTERIZATION OF THE GENETIC CAUSES OF LYMPHATIC ANOMALIES (NIH/NICHD)
2017-2019
NOTCH FUNCTION IN POSTNATAL INTESTINAL AND MESENTERIC LYMPHATICS (NIH/NIDDK)
2017-2022
IDENTIFICATION OF THE GENETIC CAUSES OF GENERALIZED LYMPHATIC ANOMALIES (MDBR)
2017
CHARACTERIZATION AND THERAPEUTIC TARGETING OF LYMPHATIC DYSFUNCTION IN CONGENITAL CHYLOTHORAX (Irving Institute for Clinical and Translational Research)
2014
CONCURRENT ULTRASOUND & MOLECULAR EVALUATION OF A LYMPHATIC MALFORMATION MODEL (NIH/NIBIB)
2013-2016
NOTCH SIGNALING IN LYMPHAGIOGENESIS (NIH/NCI)
2009-2015
NOTCH AND INSULIN: SIGNALING INTERACTING IN ADIPOGENESIS AND ANGIOGENESIS (NIH/NIDDK)
2006-2010
Selected Publications
For a complete list of publications, please visit the National Library of Medicine.
Rogerson, D., Alkelai, A., Giordano, J. Pantrangi, M., Hsia, M-C., Nhan-Chang, C-L., Motelows, J.E., Aggarwal, V., Goldstein, D., Wapner, R., and Shawber C.J. Investigation into the genetics of fetal congenital lymphatic anomalies. Prenatal Diagnosis. (Accepted March 12, 2023)
Handal-Orefice*, R., Midura, D.*, Wu, J.K., Parravicini E., Miller, R.S., and Shawber, C.J. (2023) Propranolol therapy for congenital chylothorax. Pediatrics. Jan 18;e2022058555. (*Co-first authorship)
Muley, A.*, Kim Uh, M.*, Salazar-De Simone, G., Swaminathan, B., James, J.M., Murtomaki, A., Youn, S.W., McCarron, J.D., Kitajewski, C., Gnarra Buethe, M., Riitano, G., Mukouyama, Y, Kitajewski, J., and Shawber, C.J. (2022) Unique functions for Notch4 in murine embryonic lymphangiogenesis. Angiogenesis (2):205-224. (*Co-first authorship)
Shakoor, A.*, Wu, J.K.*, Muley, A., Kitajewski, C., McCarron, J.D., Shapiro-Franklin, N., Corda, R., Chrisomalis-Dring, S., Chai, P.J., and Shawber, C.J. (2021) Lymphatic endothelial cell defects in congenital cardiac patients with postoperative chylothorax. Journal of Vascular Anomalies (*Co-first authorship; In Press).
Schonning, M., Koh, S., Sun, R., Richter, G. T., Edwards, A. K., Shawber, C.J., and Wu, J. K. (2021) Venous malformation endothelium is improperly specified and hyperproliferative. PLoS One. May 27;16(5):e0252342.
Lee, J.C., Modiri, O., England, R.W., Shawber, C.J., and Wu, J.K.,MD. (2021) Propranolol Therapy in Infantile Hemangioma: It is Not Just About the Beta. Plast Reconstr Surg. 2021 Apr 1;147(4):875-885.
Gomez-Acevedo, H., Stone, A., Dai, Y., Strub, G., Shawber, C., Wu, J.K., and Richter, G.T. (2020) Identification of putative biomarkers for Infantile Hemangiomas and Propranolol treatment via data integration. Scientific Reports. Feb 24;10(1):3261.
Davis, R.B., Pahl, K., Datto, N.C., Smith, S.V., Shawber, C., Caron, K.M., and Blatt, J. (2018) Notch signaling pathway is a potential therapeutic target for extracranial vascular malformations. Scientific Reports. 8:17987.
Edwards, A.K., Glithero, K., Grzesik, P., Kitajewski, A.A., Munabi, N.C.O., Hardy, K., Tan, Q.K., Schonning, M., Kangsamaksin, T., Kitajewski, J.K., Shawber, C.J.†, and Wu, J.K†. (2017) Requirement for NOTCH3 in stem cell to vascular smooth muscle cell transition in infantile hemangioma. JCI Insights. 2(21). pii: 93764 (†Co-senior authorship)
*Wu, J.K., Hooper, E.D., Laifer-Narin, S.L., Simpson, L.L., Kandel, J.J. and Shawber, C.J. (2016) Initial experience with propranolol treatment of lymphatic anomalies: A case series. Pediatrics. 138:e20154545.
*Wu, J.K., Kitajewski, C., Reiley, M., Andrews, J.P., Thirumoorthi, A., Wong, A., Keung, C.H., Monteagudo, J., Kitajewski, A., Sastra, S., Behr, G., Kandel, J.J.†, and Shawber, C.J.† (2015) Aberrant Lymphatic endothelial progenitor cells in lymphatic malformation development. PLoS One. 10:e0117352. (†Co-senior authorship)
*Murtomaki, A., Uh, M.K., Kitajewski, C., Zhao, J., Nagasaki, T., Shawber, C.J.†, and Kitajewski, J.† (2014) Notch functions in lymphatic valve formation. Development. 141: 2446-2451. (†Co-senior authorship)
*Murtomaki, A., Uh, M.K., Choi, Y.K., Kitajewski, C. Borisenko, V., Kitajewski, J.†, and Shawber, C.J.† (2013) Notch1 functions as a negative-regulator of lymphatic endothelial cell differentiation in the venous endothelium. Development. 140: 2365-2376. (†Co-senior authorship)
Shawber, C.J., Funahashi, Y., Francisco, E., Podgrabinska, S., Kitamura, Y., Vorontchikhina, M., Shiraishi, K., Chawengsaksophak, K., Rossant, J., Accili, D., Skobe, M., and Kitajewski, J. (2007) Notch Signaling Alters VEGF Responsiveness in Endothelial Cells by Directly Regulating the Expression of VEGFR-3. Journal Clinic Investigations. 117: 3369-3382.