Gynecologic Oncology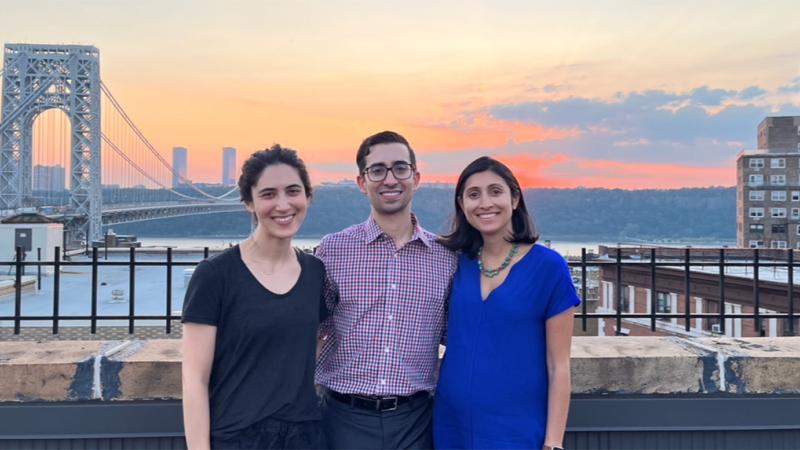 The Gynecologic Oncology Fellowship is a fast-paced program that exposes fellows to all aspects of gynecologic oncology. The fellowship is a joint endeavor between Columbia University Vagelos College of Physicians and Surgeons and Weill Cornell Medical School, with NewYork-Presbyterian Hospital as the hospital system for both schools. Fellows enrolled in our three-year program complete one year of research at one of the campuses followed by two years of clinical and surgical experience, rotating every six months between the two campuses. The fellowship follows all required guidelines and is certified by the Accreditation Council for Graduate Medical Education (ACGME).
During the research year, fellows have a breadth of opportunities that can be focused to individual interests, including molecular oncology, tumor immunology, genetics, epidemiology, and outcomes research, among other options. During the clinical years, fellows spend time at both Weill Cornell Medical Center and Columbia University Irving Medical Center and gain experience with open, laparoscopic, and robotic-assisted surgery, as well as in-depth training in genitourinary and gastrointestinal tract surgery. Gynecologic oncology fellows manage the entire spectrum of care for our cancer patients, including surgery, chemotherapy, complications of therapy, and survivorship.
Our fellowship benefits from all the resources of two cancer centers and a world-renowned medical center. Upon completion of fellowship, our graduates have superb clinical and research skills and are prepared for a variety of career options.
Leadership
Eloise Chapman-Davis, MD

Associate Fellowship Director

Linda Pelinkovic

Associate Fellowship Director