Minimally Invasive Gynecologic Surgery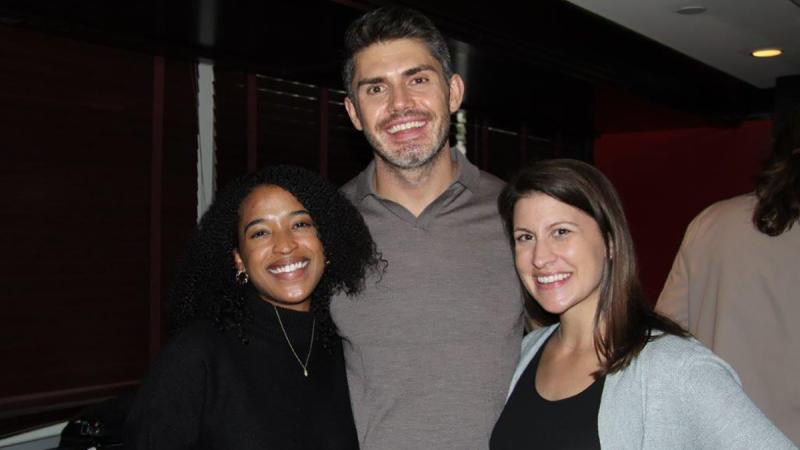 Columbia University Irving Medical Center's Minimally Invasive Gynecologic Surgery fellowship is a three-year fellowship program that provides unique educational opportunities for fellows.  The program is comprised of three years of fellowship in a large academic center in New York City, where research and clinical experiences are fully integrated. Research and clinical time will be weighted, so that fellows will begin Year 1 with a focus and emphasis on research while participating in some small amount of clinical work. Their schedule will gradually become more clinical in Years 2 and 3 while continuing their research that will be built into the schedule. During their research experience at Columbia, the fellows will participate in the design and conduct of cutting edge clinical and laboratory research that focuses on surgical techniques, outcomes, simulation, education and training. Fellows will have access to the state-of-the-art Mary and Michael Jaharis Simulation Center in the Roy and Diana Vagelos Education Center, which is dedicated to advanced training and simulation based medical education. Arnold Advincula, MD, Chief of the Division of Gynecologic Specialty Surgery at CUIMC, is the Executive Medical Director of the Simulation Center.
During the span of the clinical experience, trainees will be exposed to a large volume of simple and advanced surgical cases in benign gynecology, reproductive surgery, pediatric surgery, and urogynecology under close faculty supervision with opportunity for autonomy. The program provides a balanced experience in hysteroscopic, vaginal, laparoscopic, robotic, and open procedures. The strength of the program lies in the number and diversity of faculty that fellows work with directly and the significant clinical volume with a high number of complex surgical cases. The surgical experience takes place at both the medical center and a nearby affiliated community hospital. Experience in the ambulatory setting will include office-based procedures such as office hysteroscopy. 
Functioning as junior attendings and surgical consultants, the fellows will carry teaching responsibilities within the residency program in the surgical suite, hospital floor and ambulatory setting.  The senior fellow has a leadership and supervisory role in the surgical booking clinic, in addition to organizing and directing the Annual Sloane Surgical Film Festival. The senior fellow acts as the lead clinician collaborating with a videographer and the general surgery department to continue to develop GYN surgical videos for Columbia's COACH surgical video website.
Fellows will have access to simulation labs with pelvic trainers and will participate in inanimate and animate workshops as both faculty and learner. Extensive educational sessions with multiple weekly conferences provide a vigorous learning and teaching experience. Educational opportunities include mortality and morbidity conference, grand rounds, preoperative conference, MIGS core didactic series, journal clubs, research conferences, fellow development courses, and quality assurance meetings. Opportunities exist for an elective rotation depending on the interest of the fellow.
Additionally, fellows will be have the opportunity to participate in an intensive Biostatistics and Epidemiology course through the department in collaboration with the Mailman School of Public Health at Columbia University. Fellows will have the opportunity to attend an Excellence in Clinical Research Course offered by The Foundation of Excellence in Women's Health.  There will be additional opportunities for fellows to audit courses in biostatistics and any relevant statistical computing courses at Mailman. Fellows are required to complete a research study with a submission-ready manuscript to a peer-reviewed Journal by the end of the three-year program. 
Leadership
Associate Program Director

Associate Program Director

Sabrena Ernst